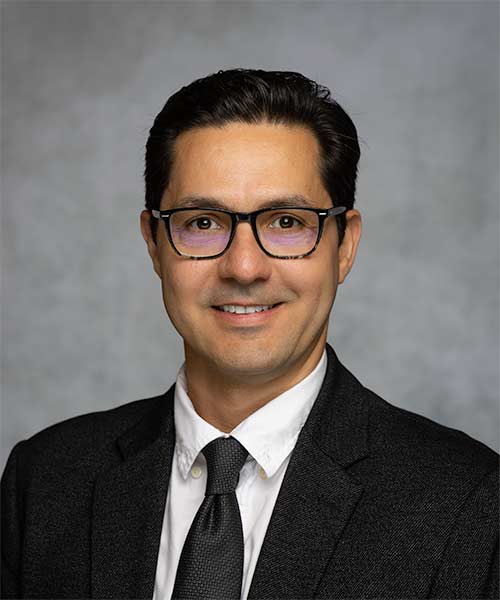 ---
Department
Sociology and Anthropology
Role: Faculty
Campus: Springfield
---
Postal mail
Missouri State University
Sociology and Anthropology
901 S. National Ave.
---
Biography
Dr. Herbert Rodrigues is an Assistant Professor in the Department of Sociology and Anthropology. That he would become a university professor was not at all obvious from his background. Born into a working-class family during the economic and political turmoil of Brazil's military dictatorship, Dr. Rodrigues was the first in his family to finish high school, the first to go to college, and the only one to receive a PhD. From his background, Dr. Rodrigues believes that education plays a central role in addressing social inequalities through opening the door to new opportunities.
Dr. Rodrigues' role as professor extends beyond teaching to also encompass mentoring. While education gave him the opportunity to act on his determination to create a different future for his family and himself, it was only through the support of mentors that Dr. Rodrigues came to see the University of São Paulo, Brazilian top university, as an option for himself. Dr. Rodrigues also has a strong commitment to public sociology, regularly giving interviews in the popular press.
---
Details
Education
PhD, Sociology, 2014, University of São Paulo – Brazil
MA, Social Anthropology, 2006, University of São Paulo – Brazil
BA, Social Sciences, 2003, University of São Paulo – Brazil
Teaching
SOC 150 Introduction to Society
SOC 152 Social Problems
SOC 310 Social Deviance
SOC 332 Juvenile Delinquency
SOC 350 Violence and Society in Latin America
Professional experience
Selected publications
Professional affiliations
American Sociological Association (ASA)
Midwest Sociological Society (MSS)
Center for the Study of Violence (NEV)
The U.S. Network for Democracy in Brazil
Research and professional interests
Social deviance and violence
Youth and adolescence
Legal socialization and legitimacy
Sociology of the global south
Additional resources