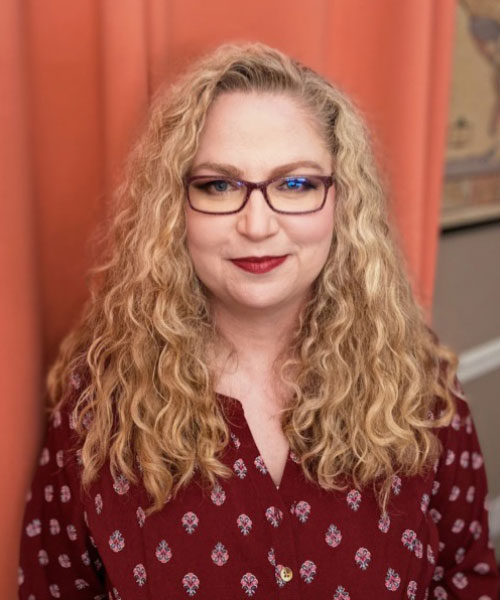 ---
Department
Sociology and Anthropology
Role: Faculty
Campus: Springfield
---
Postal mail
Missouri State University
Sociology and Anthropology
901 S. National Ave.
---
Biography
Dr. Alicia Walker (she/her/hers) is associate professor in the department of sociology and anthropology at Missouri State University. Walker is a microsociologist, whose work focuses on intimate sexual relationships, sexual identity and behavior, and gender. Specifically, her work looks at the social construction of the sexual self, the ways we make sense of ourselves as sexual beings, the ways we navigate our sexual worlds, and our lived experiences as sexual beings. Walker has particular interest in closeted sexual behaviors and online initiation of sexual relationships. She is credited with creating a sociology of infidelity.
Her work has been discussed in articles published locally, nationally and internationally in publications, such as The New York Times, Fox News, Men's Health, Women's Health, The Sun, Vice, The Independent, The Globe and Mail, Medium, The Daily Mail, USA Today, Good Housekeeping, Psychology Today, Marie Claire, Business Insider, The New York Post, The Guardian, The Cut, Logo, Redbook, The Today Show, and CNN, among others.
Her first book, The Secret Life of the Cheating Wife: Power, Pragmatism, and Pleasure in Women's Infidelity, and her second book, Chasing Masculinity: Men, Validation, and Infidelity both focus on experiences of participation in infidelity. She's also working on a book on women who self-describe as "highly sexual."
---
Details
Education
PhD, Sociology, 2015, University of Kentucky
MEd, Educational Administration, 2010, Texas State University
Post-Bac Certification, Education, 1995, University of Mary Hardin-Baylor
BA, English, 1992, University of Tampa
Teaching
SOC 150 Introduction to Society
SOC 152 Social Problems
SOC 311 Sociology of Sexuality
SOC 315 The Family
SOC 318 Sociology of Love/Courtship
SOC 337 Sociology of Gender
SOC 420 Social Inequalities
Professional experience
Affiliations:
American Sociological Association
Council for Contemporary Families
Southern Sociological Society
Mid-South Sociological Society
Pacific Sociological Association
Eastern Sociological Society
Society for the Scientific Study of Sex
Research and professional interests
Intimate sexual relationships and sexual behavior

Gender

Sexualities/sexual Identities
Focused specifically on:
Closeted sexual behaviors
Online initiation of sexual relationships
Sociology of infidelity (which she is credited with creating)
Selected publications:
Walker, Alicia and Arielle Kuperberg. 2021. Pathways and Patterns of Entrance into BDSM. Archives of Sexual Behavior.
Walker, Alicia. 2020. Chasing Masculinity: Men, Validation, and Infidelity. Palgrave Macmillan.
Walker, Alicia. 2018. Having Your Cake and Eating It, Too: Factors Impacting Perception of Life Satisfaction During Outside Partnerships. Sexuality & Culture.
Kuperberg, Arielle and Alicia Walker. 2018. Heterosexual College Students Who Hookup with Same-Sex Partners. Archives of Sexual Behavior, 47(5): 1387-1403.
Walker, Alicia. 2017. The Secret Life of the Cheating Wife: Power, Pragmatism, and Pleasure in Women's Infidelity. Lexington Books.
Walker, Alicia. 2014. Revenge of the Beta Boys: Opting out as an exercise in masculinity. McGill Journal of Education, 49(1): 183-200.
Walker, Alicia. Our Little Secret: How Publicly Heterosexual Women Make Meaning From Their "Undercover" Same-sex Sexual Experiences. 2014. Journal of Bisexuality 14(2): 194-208.
Selected essays:
Awards and honors
Summer Faculty Fellowship, College of Education, Missouri State University, 2015
Beers Fellowship, University of Kentucky, 2013
Additional resources
---
Area of expertise
Sociology
Family dynamics and relationships
Gender Issues